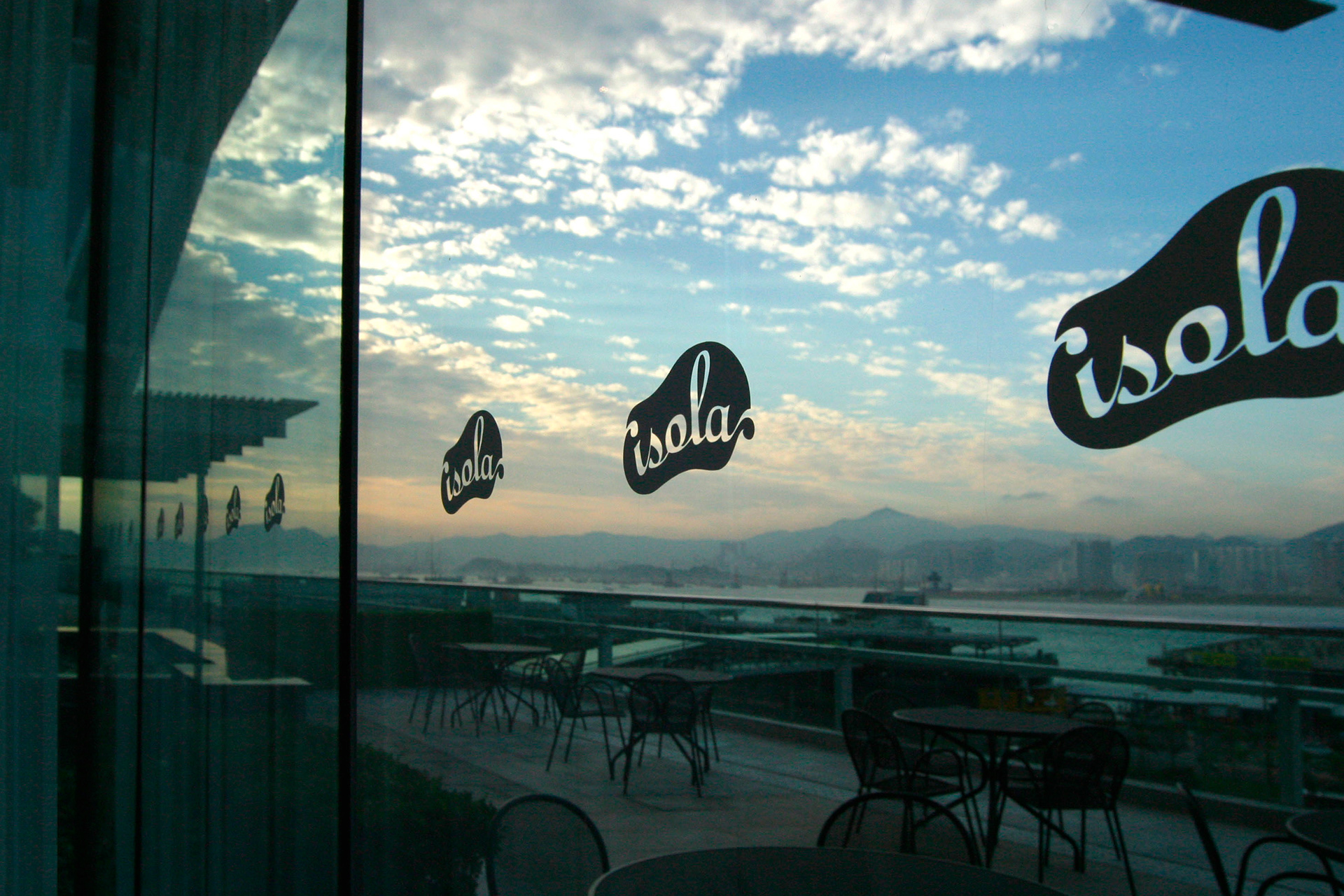 isola
LTD designed the restaurant's identity as well as a huge white steel filigree screen that acts as a canopy for a semi-private dining room.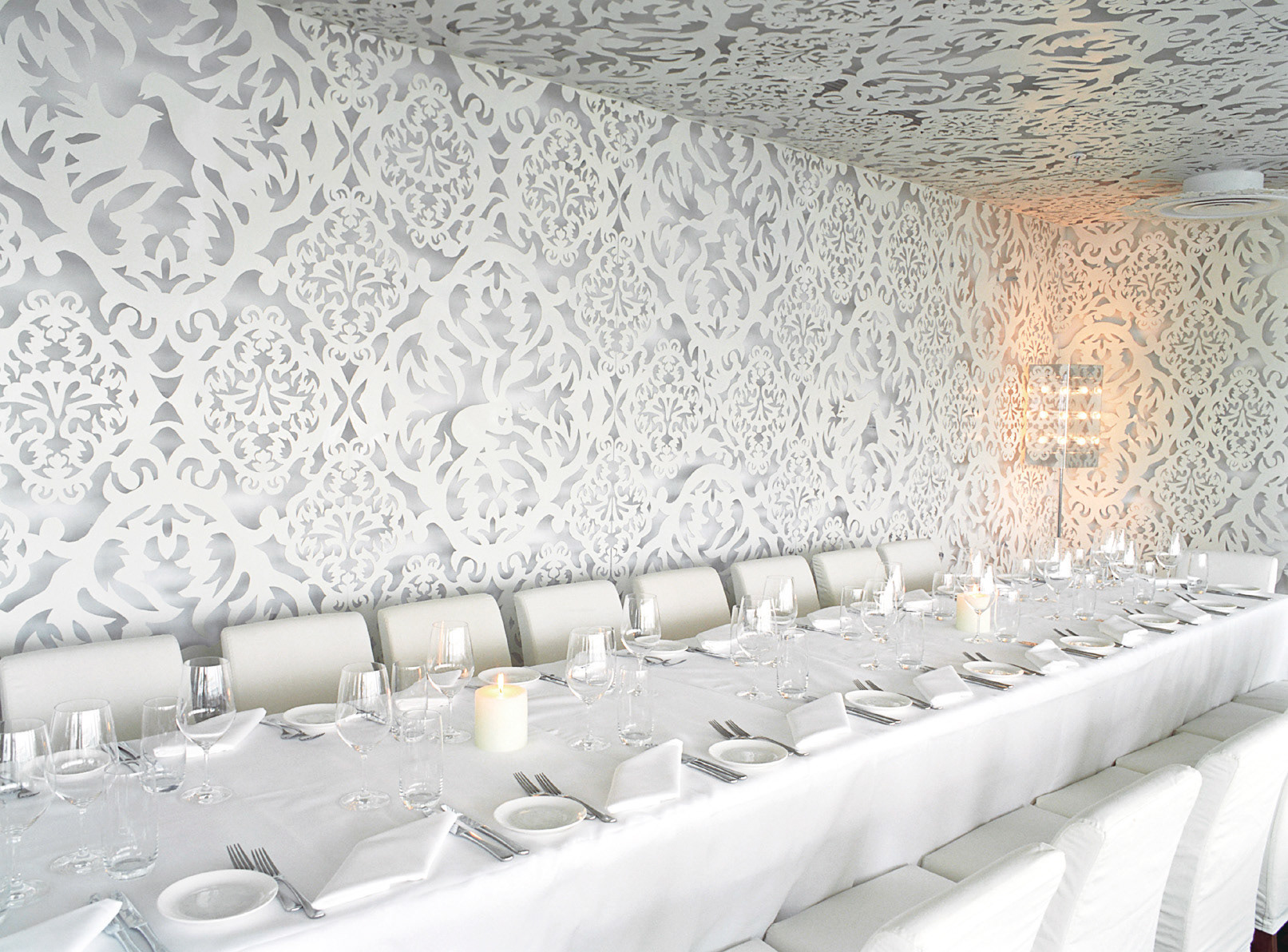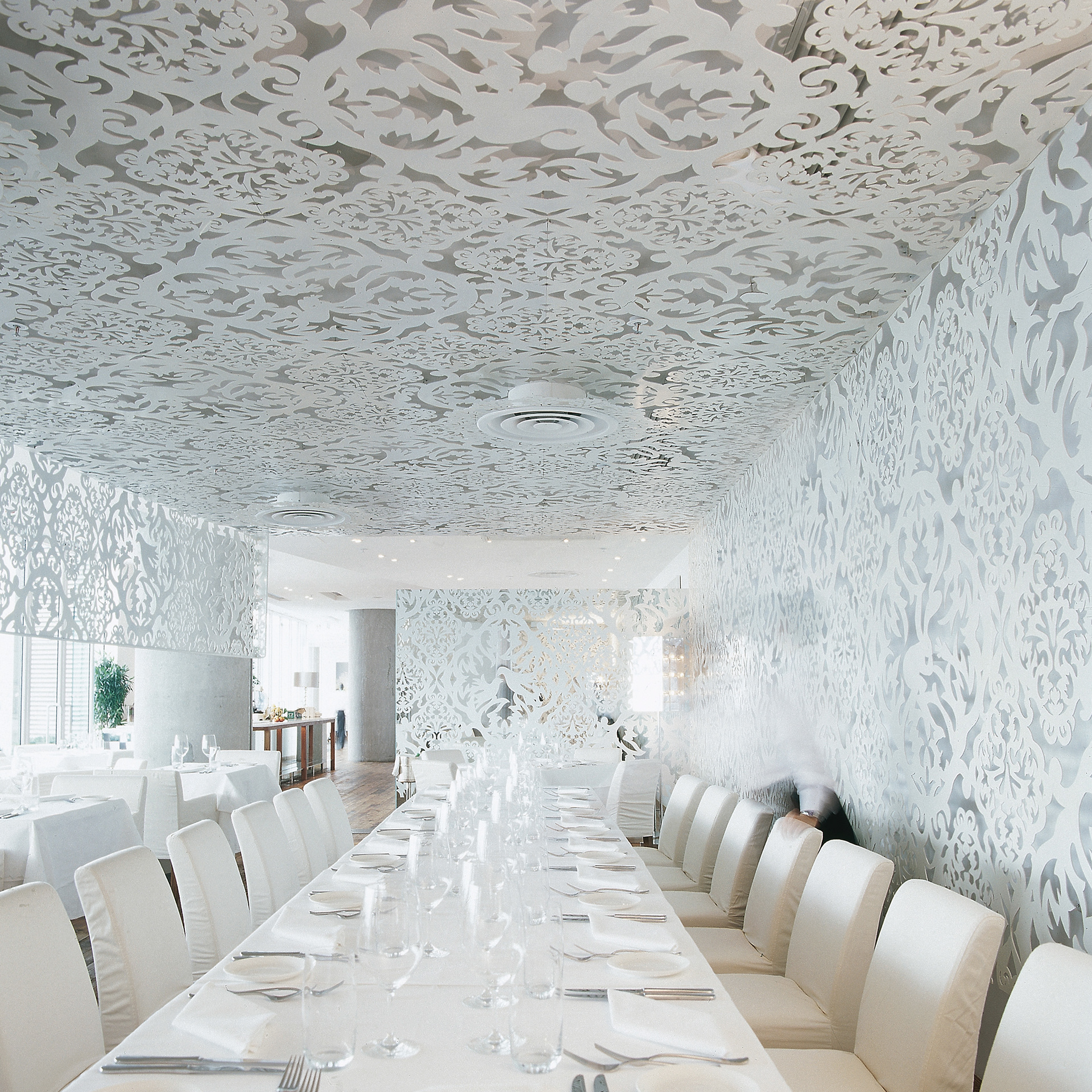 Soho China Headquarters, Beijing
We collaborated with the architectural firm L&O on the design of a floor-to-ceiling metal screen for listed developer SohoChina's new headquarters in Beijing. The screen is over 20 meters by 10 meters high. The design concept uses the organic forms of rock, wood and water to echo the building's rooftop natural gardens. The design was extended to the carpets and glass panel partitions throughout the company's offices.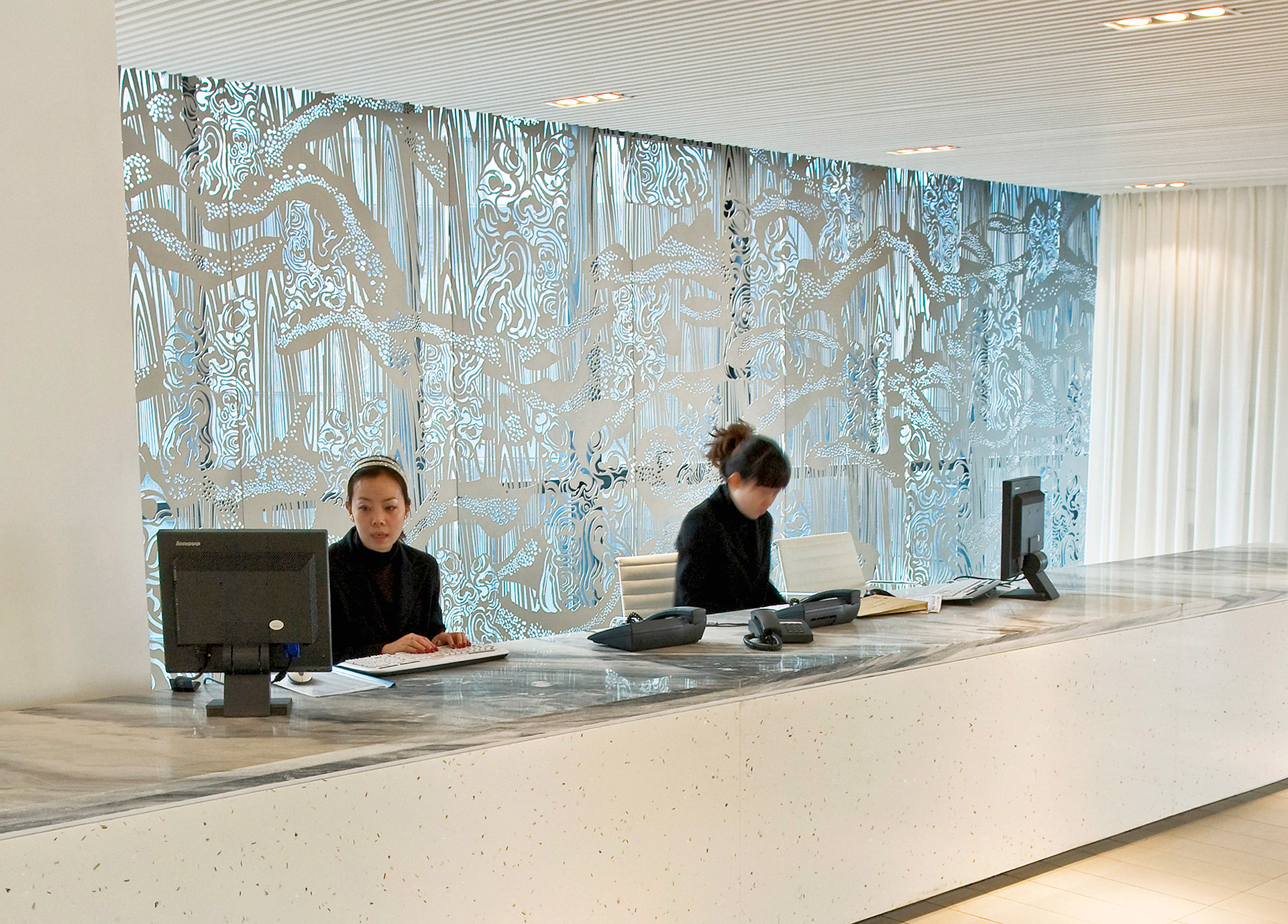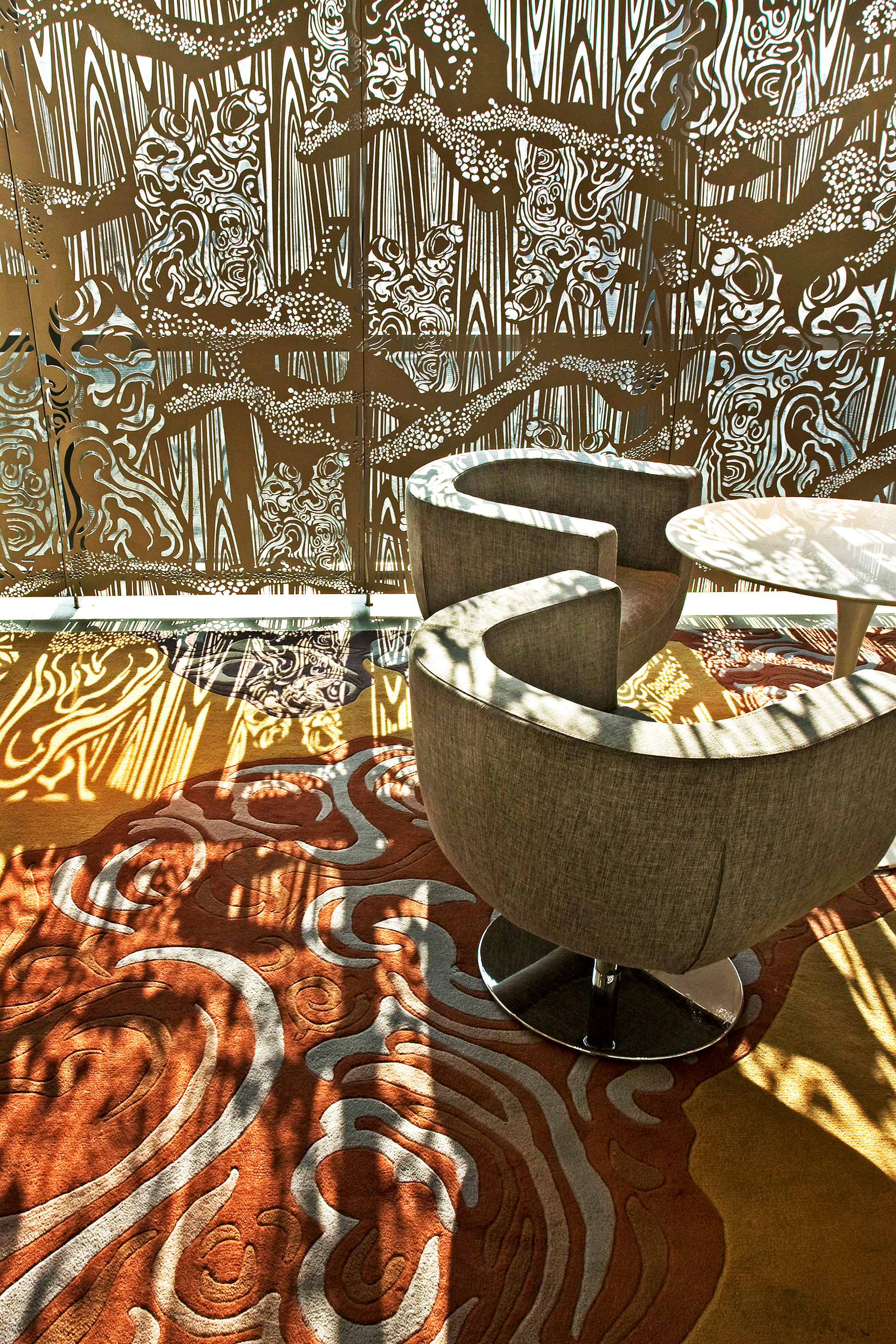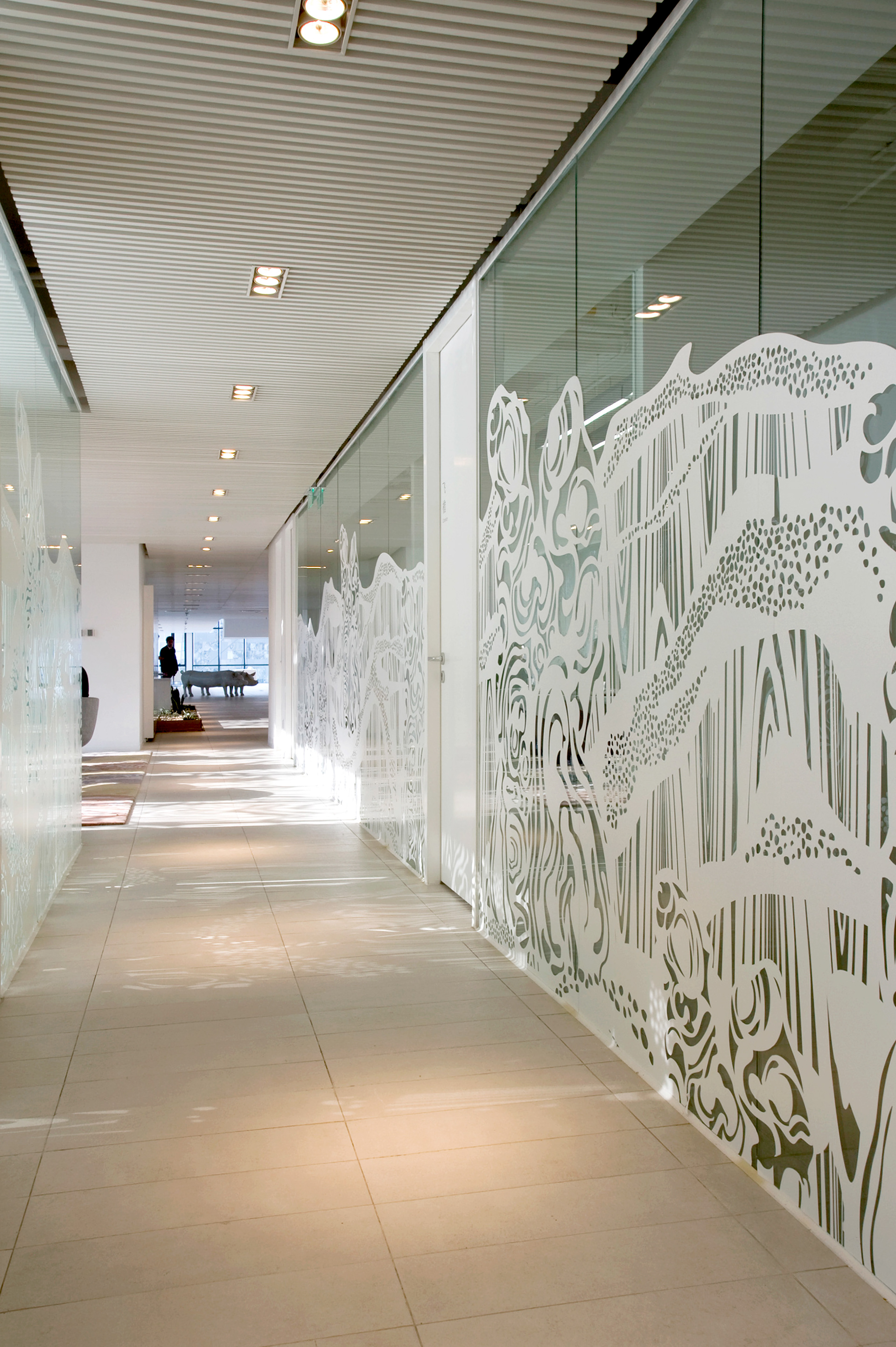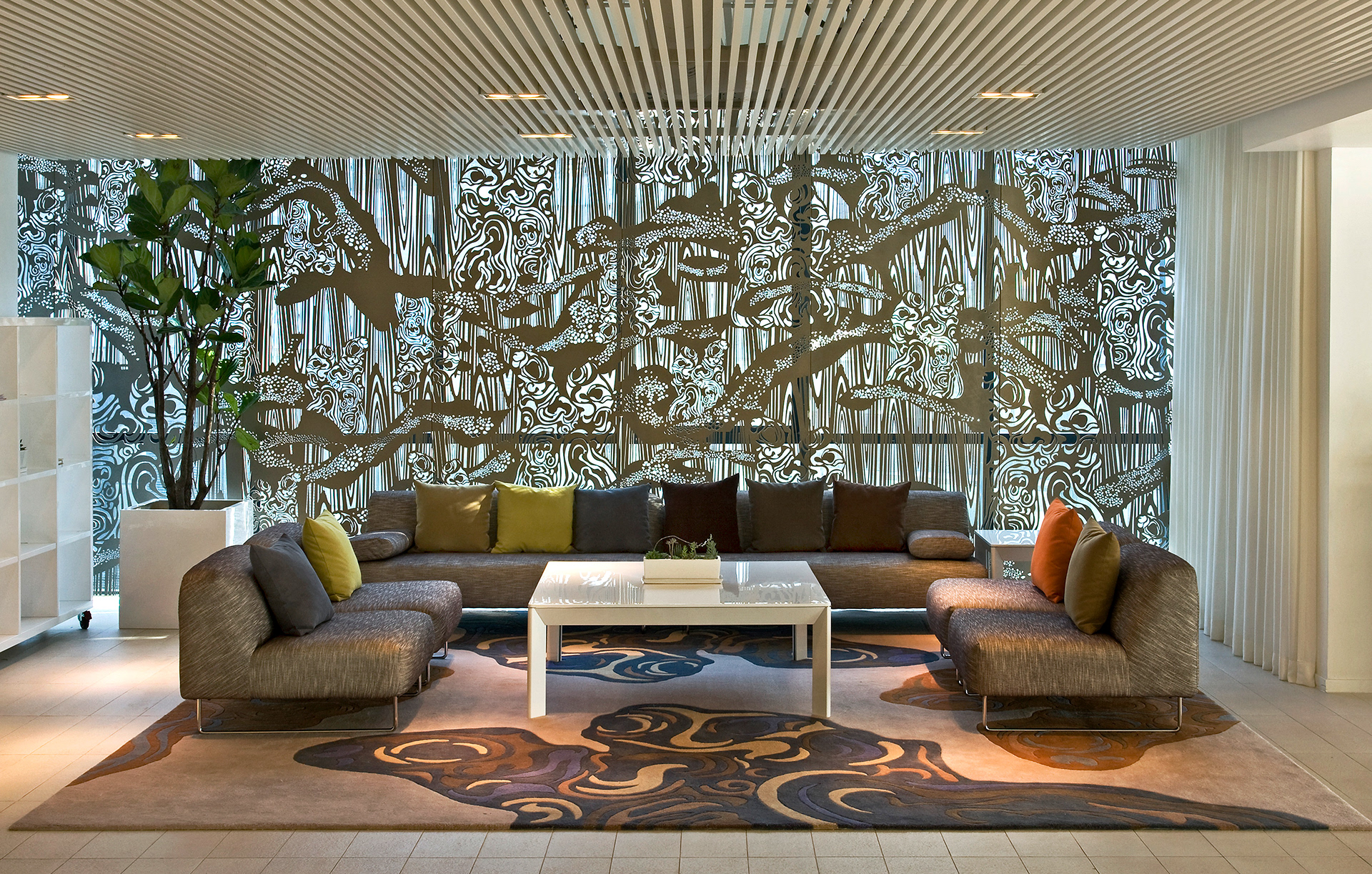 W52
Brand identity and design of wall spaces for a three-storey Italian restaurant. The brief was to create a modern, urban identity. The wall designs were inspired by the art of Murano glassmaking.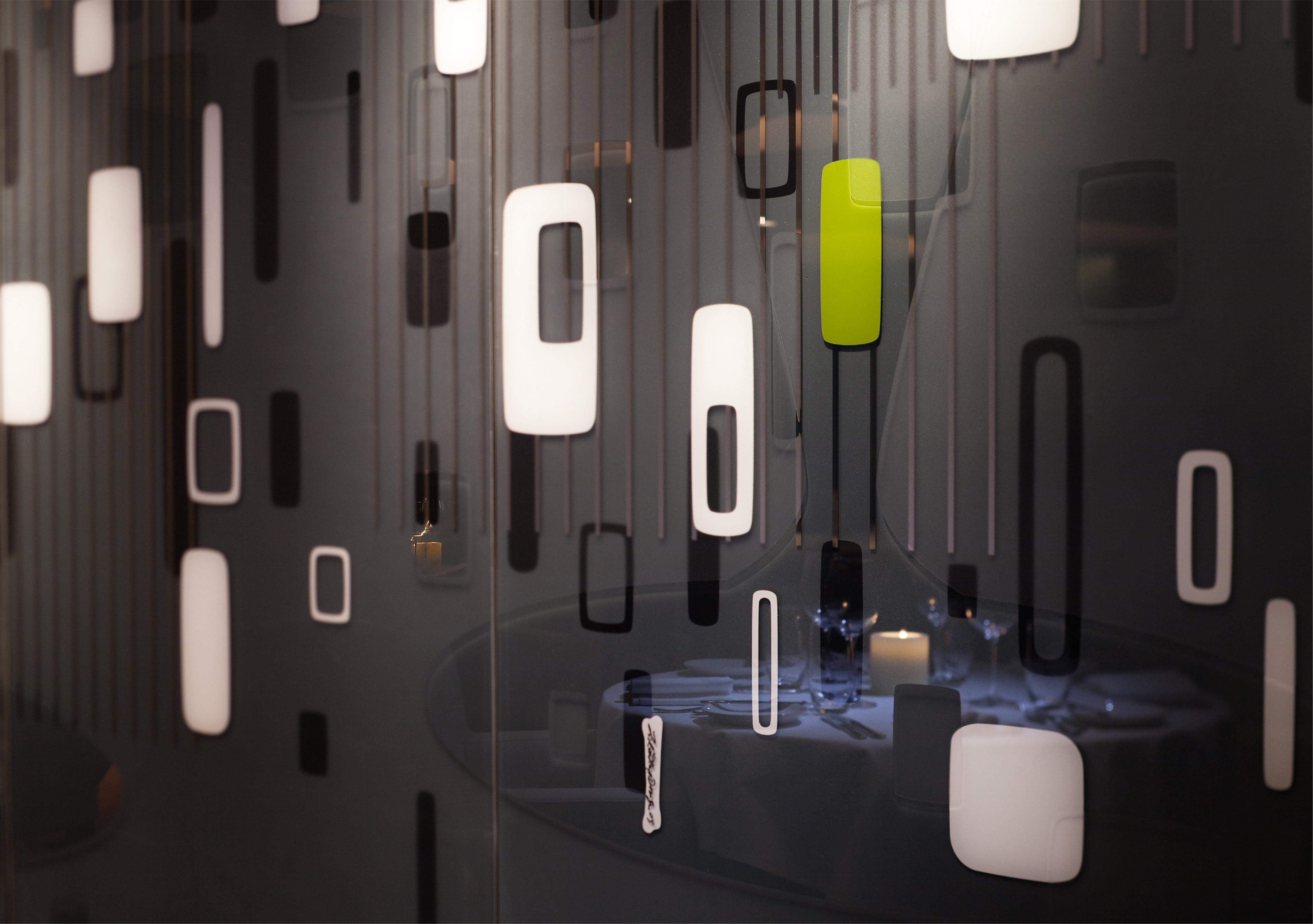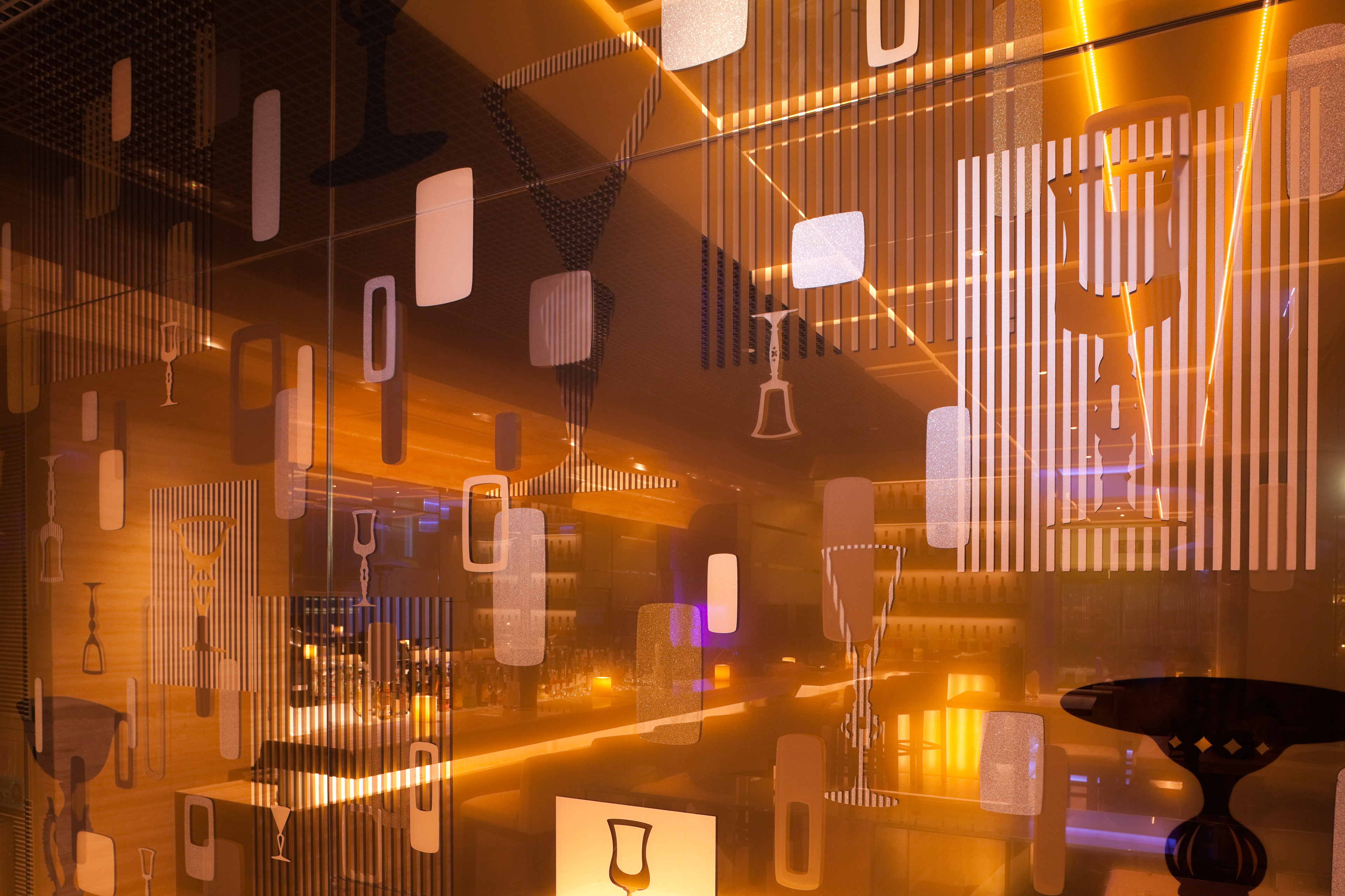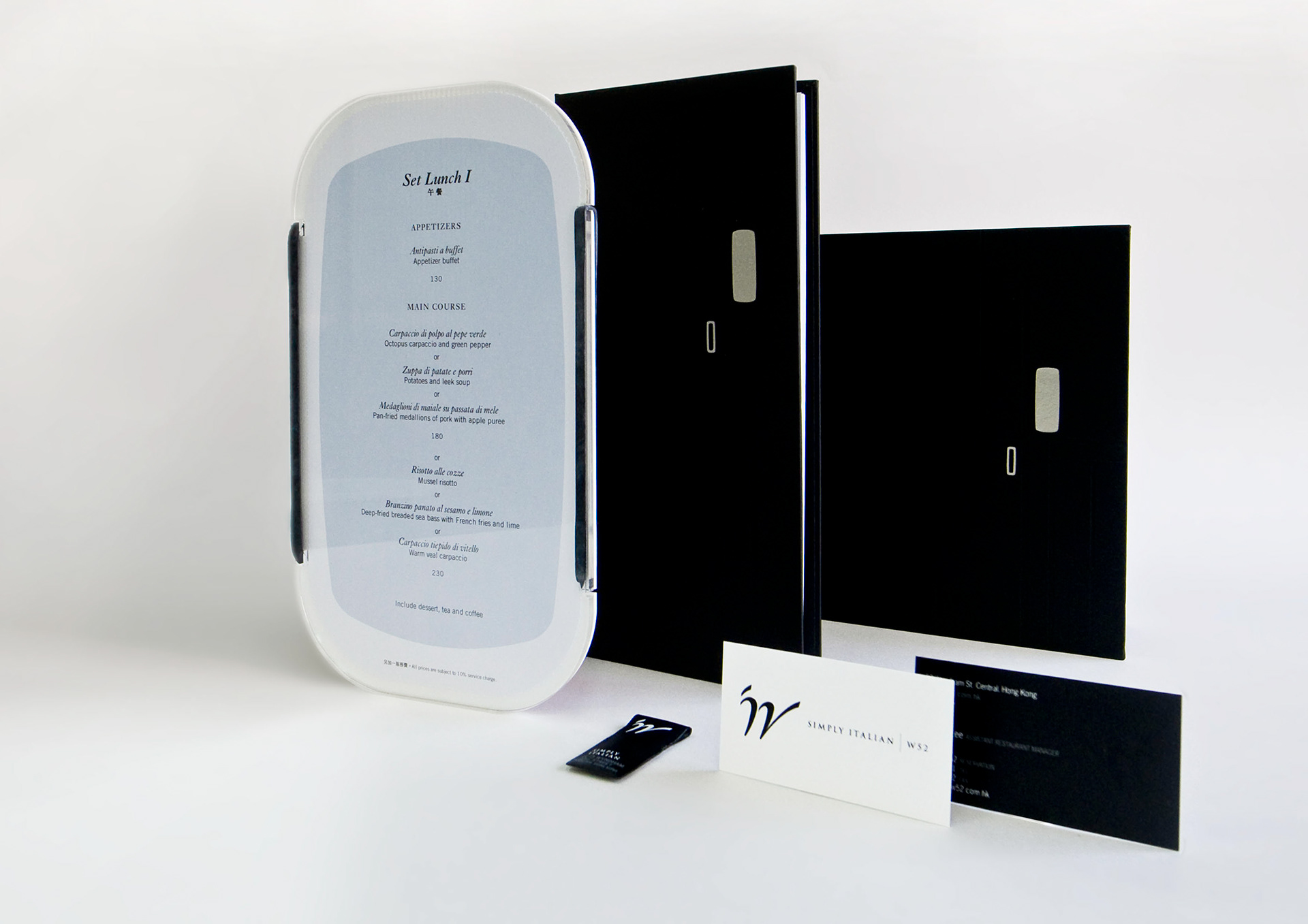 Feature Wall Design Proposal (IFC)
Artwork proposal for a lobby wall. The concept was to illustrate the movement of world sea currents, symbolizing Hong Kong's role as a global financial center.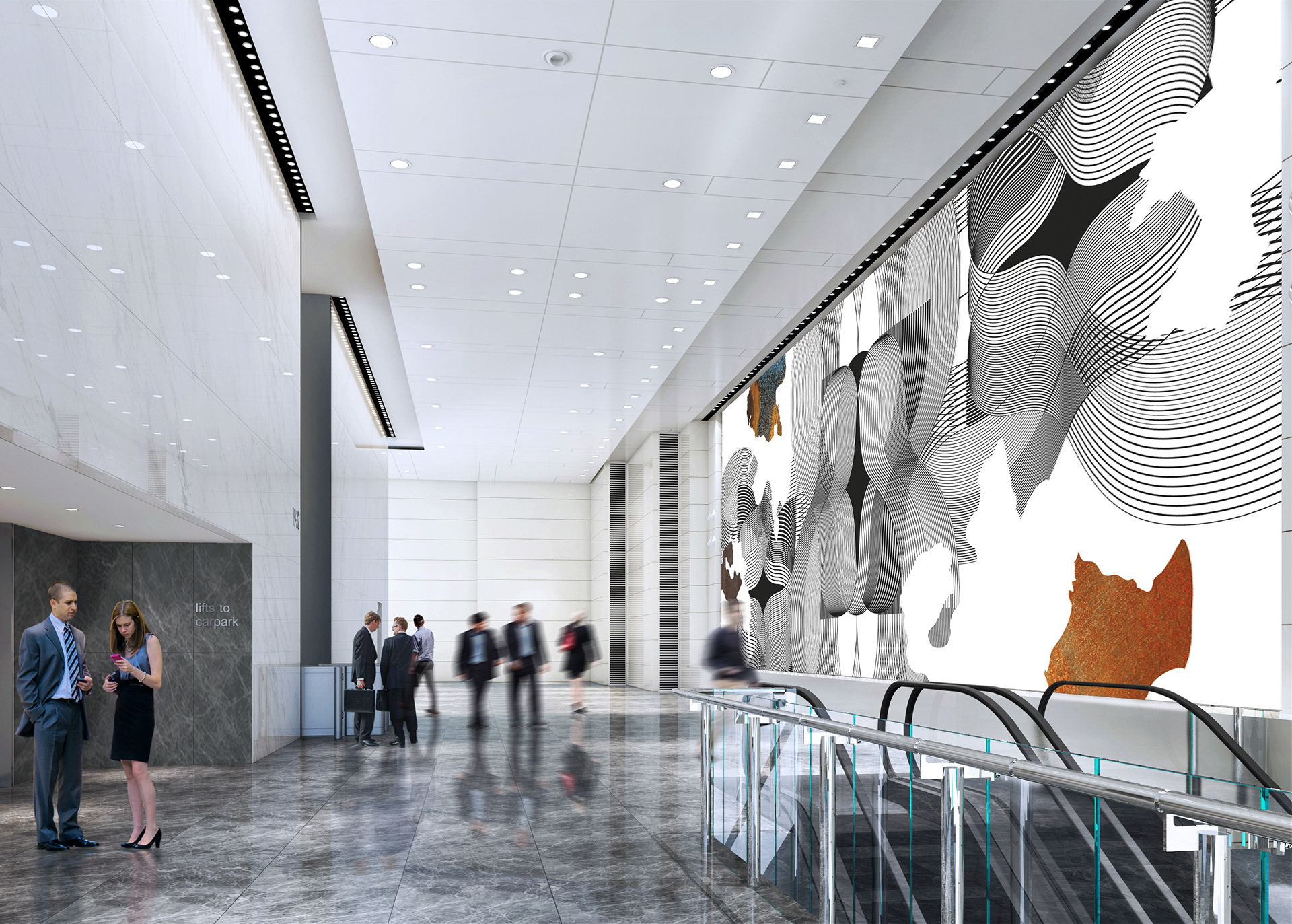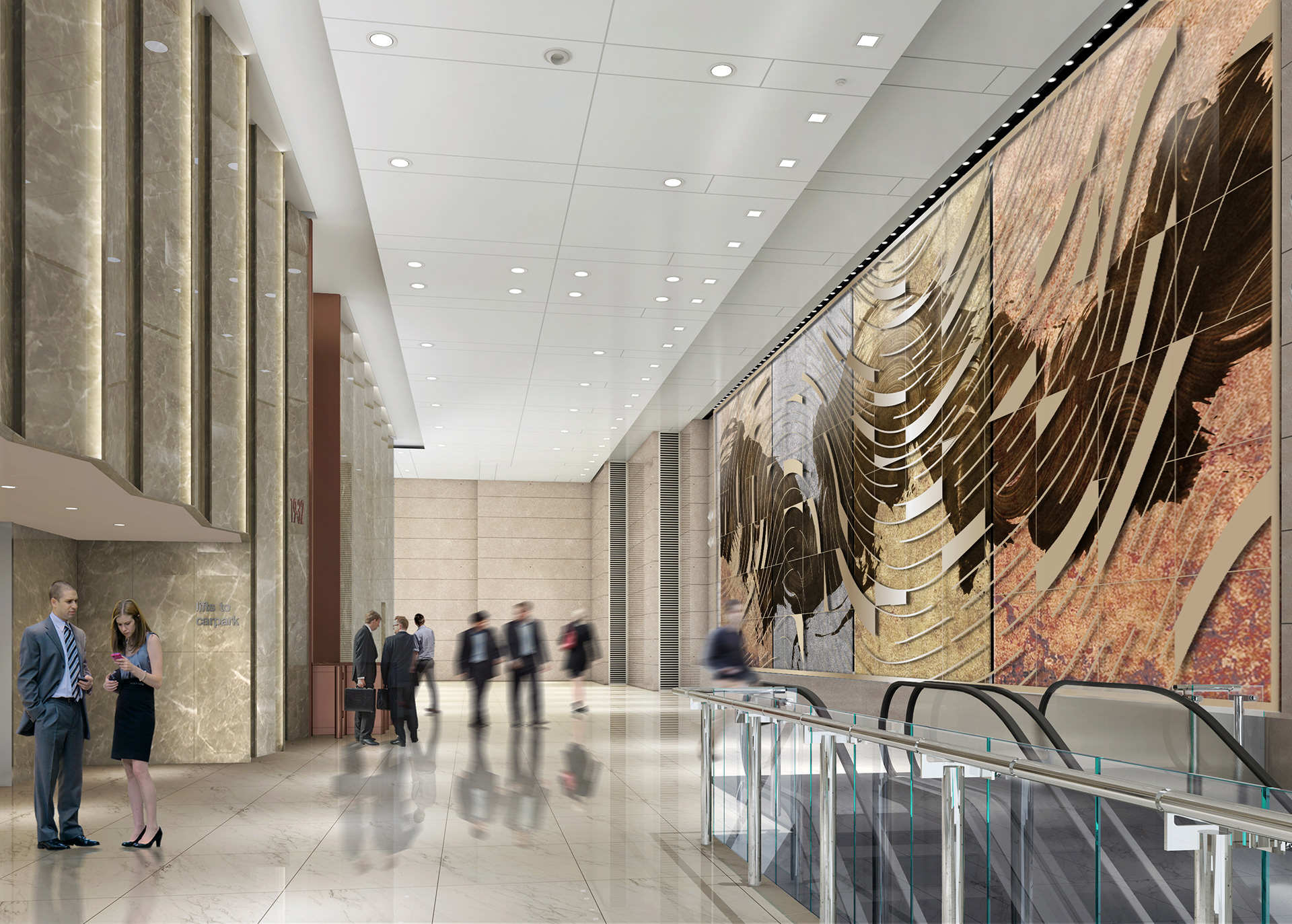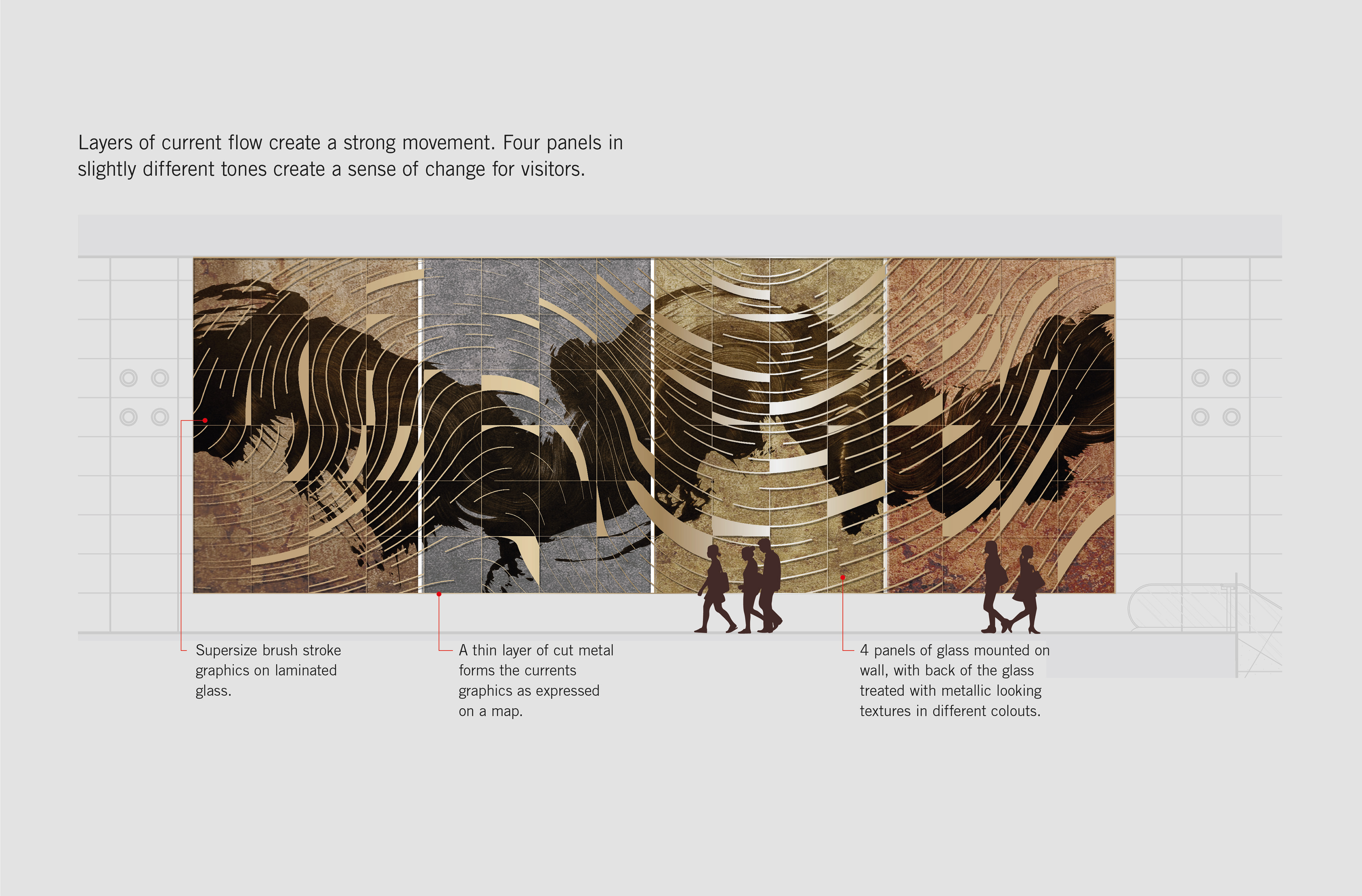 Portofino
The Venetian Hotel and Resort's Italian restaurant is well known for its fresh seafood menu and crudo bar. LTD designed the identity, branding materials and environmental graphics including the mosaic floors and wall designs.